February 2015
DEAL OF THE MONTH
Office Building in Virginia
250,000 SF office building located in Virginia, within one of the large CBDs.  The largest tenant occupying 50% of the building was a law firm with a lease expiration of 1/2015.  The law firm vacated the building at yearend 2014.  In addition to that, the second largest tenant had already filed bankruptcy and was already dark.  After the law firm vacated, the building was 75% vacant.
Result: A/B Structure with 3 year Extension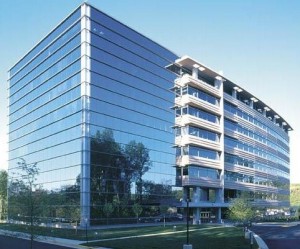 Loan
$25 million
Appraised Value
$12 million
Maturity
5/2015
Challenge
The challenges were significant! By January 2015, the borrower was faced with a 75% vacant building with a value of $12MM and a loan of $25MM maturing in a few months. Not to mention the exorbitant amount of tenant improvement and leasing commissions that would be required to re tenant the space. On a CMBS loan, the maximum extension a borrower can get is typically 2 -3 years, so another important question was what the future of the property would look like. How long would it take to get the value of the property back up to anything remotely close to the loan amount?
Solution
The borrower engaged 1st Service Solutions in mid-2014 to understand its options. We modeled a few scenarios for the borrower and after arriving at the one that resulted in the highest return for the bondholders and the one that worked for the borrower, the option was presented to the Special Servicer. Throughout the next 7 months, negotiations took place that ultimately resulted in an AB structure with a 3 year extension. This allows the borrower some time to bring in new tenants and increase the value of the property, while also providing the bondholders a higher recovery on their investment; which is what it takes to have a successful restructure in CMBS.