Commercial Loan Restructures
CMBS Restructures have little to do with real estate. There is much more driving decisions on a CMBS loan request; "simple" or complex, than an owner will typically ever know. As former successful CMBS servicing professionals themselves, the team at 1st Service Solutions understands the servicer's needs firsthand. That advantage helps the group negotiate successful loan restructures that benefit both the borrower and lender alike. 1st Service Solutions works closely with clients to assess their individual needs, and then assist them in finding the best possible options to reach their unique short-term and long-term goals.
CMBS Restructures. Do I Qualify?
If you answer "YES" to any of these questions, you should schedule a consultation to understand your options:
Is your cash flow negative?
Will your cash flow be negative in the next few months?
Is your property worth less than your loan?
Do you have any significant tenant leases expiring in the next year that will cause your cash flow to be negative?
Does you loan mature in the next 12 months and you are confident you cannot pay it off?
If you answer "YES" to any of the following three questions, you need to seek immediate help!:
Have you stopped making your loan payments or are you contemplating doing so in the next few months?
Have you been transferred to Special Servicing?
Does your loan mature in the next few months?
When is the right time to start the process?
Let's start by first stating when the wrong time is to start the process. Logically, it would make sense to exhaust all resources available to you, the owner first and then, as a last resort, come to the Servicer for help. That is the exact wrong way to go about a CMBS modification.
All modifications require significant cash infusion by the owner, so if you have used up all available resources and continued to come out of pocket to keep the loan current as long as possible before reaching out for help, you will have less to offer up at the time of the modification.
As soon as you know you have a large tenant vacating, or as soon as you know your cash flow will be short; even if that event doesn't happen for a year that is the time to start the process.
CMBS Restructures. Why do you need an advocate?
Restructuring a CMBS loan is not like restructuring your bank loan! Do not be trapped into thinking that you can make a phone call to your Master Servicer and have a discussion with them about your restructure options and the best next steps. That is not their job! Remember the Master Servicer does not handle the restructures.
CMBS loans are governed by a set of rules and/or documents which the borrower does not have access to and likely has never heard of before:
Pooling and Servicing Agreement
REMIC rules
Series of industry standards which govern what the Servicers do
Don't expect that you can have that call with the Special Servicer either because they won't talk to you until you are officially transferred to them and even then; it will feel like a one-sided conversation. The Special Servicer expects you to make the first proposal to them about what kind of restructure you want, why it is necessary and most importantly, why it is in the best interest of the CMBS trust.
Even the most sophisticated owner of commercial real estate needs an advocate when they are dealing with their CMBS Servicers much the same way that they would need a lawyer when they are facing a judge in a courtroom. It is just important that the advocate have deep, first-hand experience within the CMBS servicing industry. Not just the CMBS industry as a whole, but the CMBS SERVICING industry. After all, that is who you are going to be facing off with; the Servicers.
Insight & Experience
Most borrowers have little understanding of the responsibilities the servicers have. We have both the insight and the experience to help you navigate through the maze of bureaucracy that typifies a loan restructure with a special servicer. What sets 1st Service Solutions apart is that we understand that the restructure of debt is a servicing function. Based on our combined 100+ years of experience in the industry, we can help produce a positive outcome when we negotiate a loan restructure.
Avoiding Foreclosure
In the event that a loan restructure cannot be achieved, we will proactively expose your property to our vast sources of investors. 1st Service Solutions will make every effort to help you avoid a foreclosure and to achieve the best possible sale, refinance, or recapitalization of your property.
Sandy Sigal

NewMark Merrill

ssigal@newmarkmerrill.com
(818) 710-6100
Michael Bergman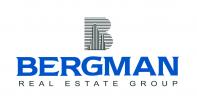 Bergman Real Estate
Michael@bergmanrealty.com

(732) 855-8600
CMBS loans are governed by a set of IRS rules that the borrower does not have access to and likely has never heard of before.
Pat Sargent