Loan Assumptions - In Record Time
We have successfully completed more assumptions than anyone in the industry!
The value of our services on a CMBS assumption:
Faster closing
60 days for assumption approvals
90 all in for closing
Typically twice this time without us
Higher assurance of closing
We will 'pre qualify' buyers so no one spends unnecessary time and money
Buyer will understand possible conditions day 1
Since we will have access to the entire underwriting package for both buyer and seller, we are able to negotiate the conditions with the servicer
There will be minimal surprises along the way
You will have a GPS
We serve as the GPS so you always know where the approval process stands (there can be up to 8 approval companies involved in the approval)
No more black hole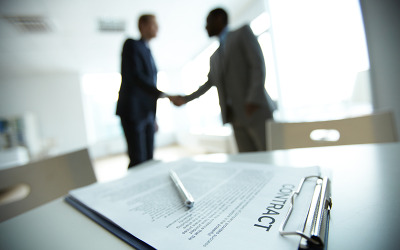 by Ann Hambly – Almost all remaining CMBS loans have defeasance provisions, which means that a buyer of a property with CMBS debt in place must either defease the loan or assume the loan.  With interest rates at an all-time low, defeasance is usually too costly,... read more
1st Service Solutions invented the role of a CMBS advocate/expeditor in 2005
The Process for Assuming any Loan is Complex
However, with the right assistance, a prepared borrower can close on an assumption in a reasonable time frame. 1st Service Solutions expedites commercial real estate loan assumptions of all types by guiding the borrower and seller through each step of the process. From the collection of the required documentation through the underwriting and servicer approval, we will accelerate the approval process by approximately half the industry standard time frame.
With us as your borrower advocate, you'll have the industry's 1st and most experienced team at your side.
FREE CONSULTATIONS ARE ALWAYS OFFERED and recommended, as there are many factors that impact the approval process of a CMBS assumption. The process is not standard and has nothing to do with whether a buyer can qualify for a new loan or not!
Our fees are highly competitive and are typically split between buyer and seller.
---
---
You made a painful process efficient and manageable – leading to a successful conclusion of an important transaction for us. Client
---
Great job … there is NO way this happens without you guys! Broker
---
When I see the 1st Service Solution's logo on the package, I know I can send it directly to underwriting because the package is always complete. I only wish everyone sent packages like you do. Servicer
A huge thank you to 1st Service for your efforts and specifically, to Stephanie for helping to keep this on track and setting us up to close a time sensitive deal both "smoothly" and on time! Sometimes a deal seems to go much smoother than it really has because of the "behind the scenes" work being done by Stephanie and the rest of your team. Please know that those efforts are appreciated, recognized and acknowledged. I am confident this deal would not have gone nearly as smoothly and most likely would not have closed on time without the expertise and relationships of 1st Service behind it. We will certainly seek the benefit of your services again in the future should we find ourselves dealing with CMBS or similar type lender Mick Cramer, CPA